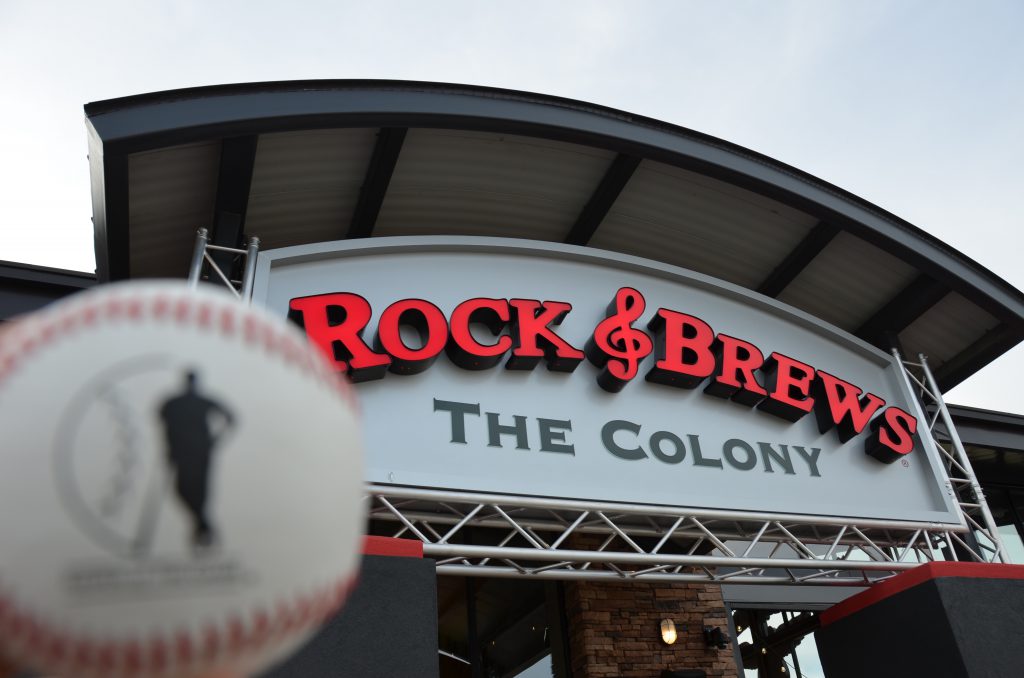 Please join us for a Keeper of The Game brunch fundraiser hosted by Rock & Brews Restaurant in The Colony, Texas
Where: Rock & Brews – The Colony (5351 Nebraska Furniture Mart Dr., The Colony, TX, 75056)
When: Sunday Oct. 21, 2018 from 9:30-11:00 a.m.
Tickets: $15 per person (click the drop-down menu below).
All proceeds will benefit the Keeper of The Game Foundation.
Menu: Buffet style brunch includes eggs, bacon, French toast, coffee, juices and more. Alcoholic beverages will be available for purchase.
Extras: Keeper of The Game merchandise will be for sale and there will be a silent auction. Jose Trevino of the Texas Rangers is scheduled to attend.
For any questions or to order more than eight tickets, please email info@keeperofthegame.org. Thank you for being a Keeper!