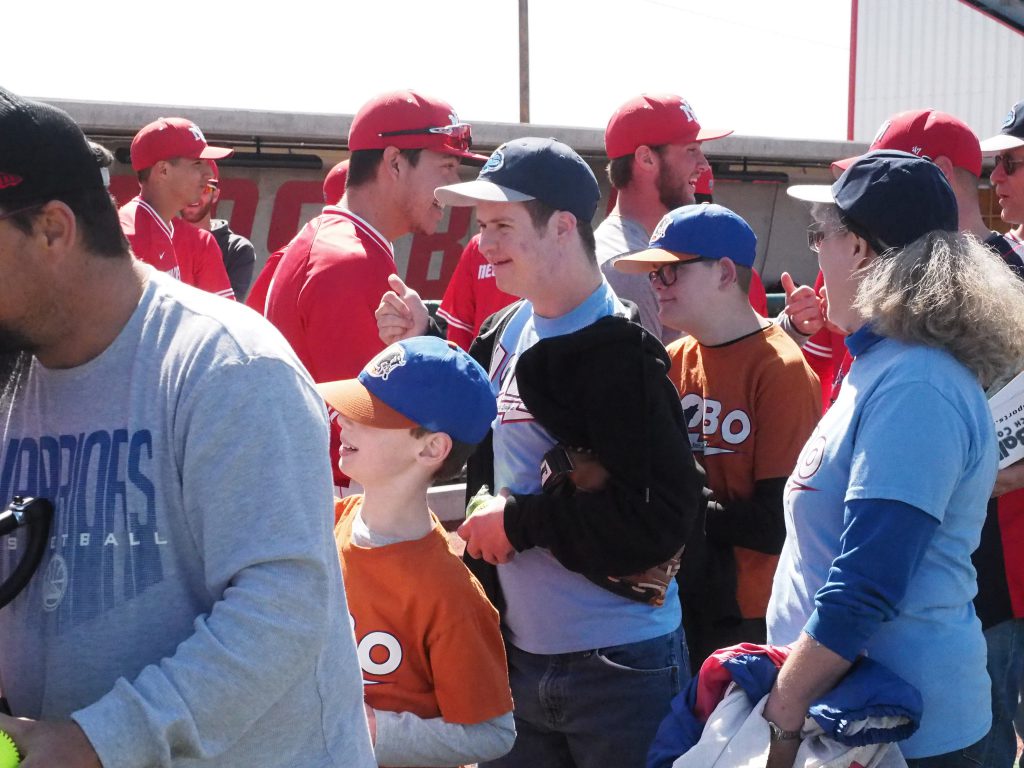 ALBUQUERQUE, N.M. – With the help of the University of New Mexico baseball team, Keeper of The Game was proud to present three season's worth of specialty game balls to the Lobo Little League Challenger Division and host its athletes for a day of baseball on March 9 at Santa Ana Star Field.
The Little Leaguers were able to meet the entire Lobos team and even take the field with the players for the National Anthem. UNM defeated Cal State-Fullerton 18-11.
Keeper of The Game Executive Director Bryan Hoctor and UNM Head Coach Ray Birmingham made the game ball presentation to Lobo Little League President Josh Price and Challenger Division athletes on the field prior to first pitch.
Thank you to everyone who helped make this day possible and provided these athletes with memories they will never forget.
To see a photo gallery, click here.