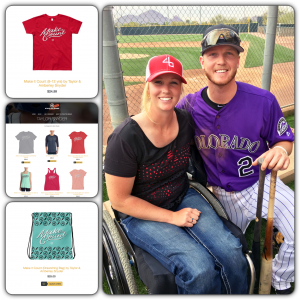 Keeper of The Game supporter and Colorado Rockies minor leaguer Taylor Snyder has designed "Make it Count" shirts and a drawstring bag with his sister, Amberley (watch her powerful story here).
Taylor and Amberley are donating 100% of the proceeds of the sales to our foundation. Check out all their Athletes Brand gear by clicking here.
Thank you to Taylor and Amberely for being Keepers of The Game!